Honest Tea - National Honesty Index
The experiment went coast to coast using unmanned kiosks stocked with bottled Honest® drinks offered at $1 on the honor system collecting data on who paid and who didn't. The results were then released, and findings were pitched to the media.
Creaxion gained the Honest Tea ® brand coverage in all 50 states including 755+ media hits, 30 national media hits including the Today Show, Bloomberg Business, Cosmopolitan, and American Airlines Magazine- Hemispheres featuring the company's "TeaEO" as Ambassador of Honesty in America.
This added up to 55 million total media impressions generating 2.6 million in advertising value.  It also generated 1.3 million social impressions from 62,278 interactions on Facebook, Twitter, and Pinterest.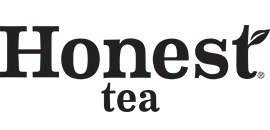 Creaxion is currently not accepting new clients. However, this could change in the future. Please fill out the form below and we'll reach out to you if a client slot becomes available.